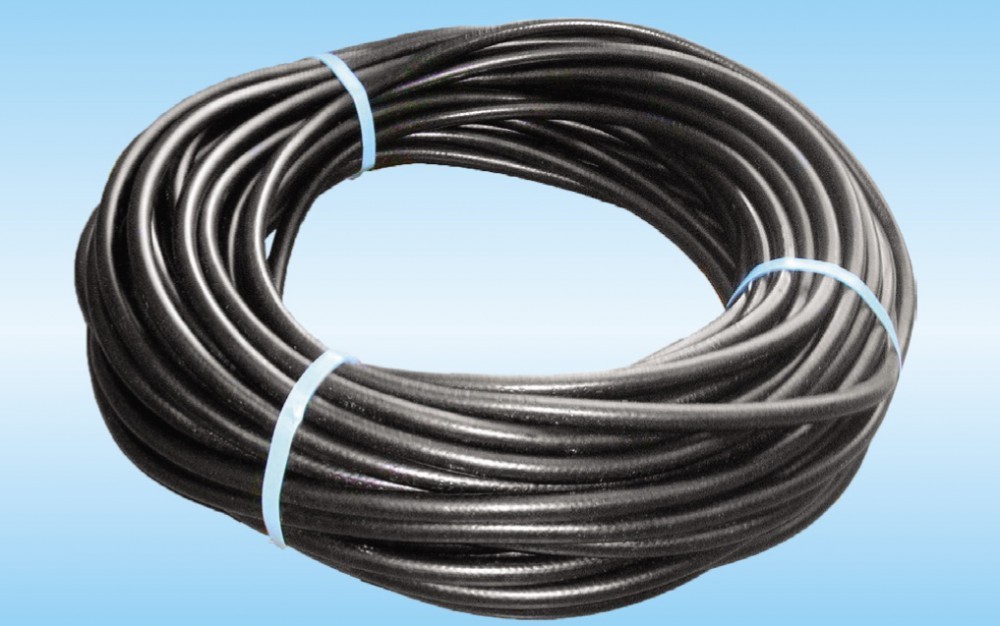 Fiber reinforced pressure hoses for tyre inflation are used for pumping of automobile and trailer tyres etc.
The hoses work in moderate and tropical environment within a temperature range from – 50°C to +70°C, in cold climate from – 60°C to +70°C for air supply with admixture of oils and diesel fuel.

The hoses have minimum triple safety margin by hydraulic pressure break.
| | | | |
| --- | --- | --- | --- |
| Inner diameter, mm | Outer diameter, mm | Nominal pressure, MPa | Length, m, max |
| 6,0 | 12,0 | 1,0 | 40 |
e-mail: info@aobrt.by